Artist
Abdallah Damra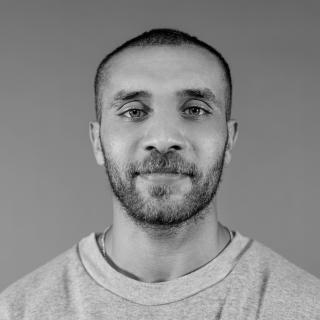 Abdallah Damra, along with Amir, is one of the co-founders of Stereo 48, a Palestinian dance group. The four break dancers strive to combine contemporary dance with the traditional dance Dabkeh. Stereo 48 is also committed to providing youth access to hip-hop culture. Abdallah participates in the dance project "Four Phases of Fears."
Artist
Abraham "ABRAMZ" Tekya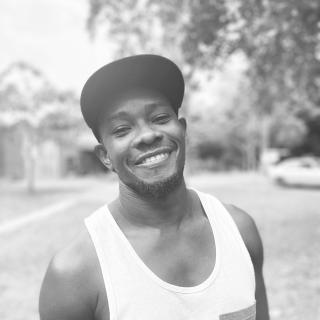 Abraham "ABRAMZ" Tekya is a Ugandan hip-hop artist (rapper & boby / breaker). He came to the hip hop as an orphan and began dancing in 1991, rapping in 1992. Today Abramz is a speaker, entertainer, educator and founder/ leader of Breakdance Project Uganda. 
Artist
Ahmed A. R. Al   Banna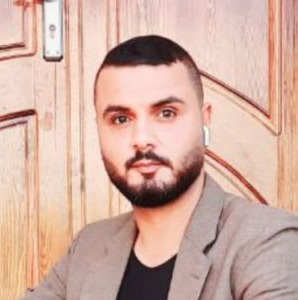 Ahmed A. R. Al Banna initially studied primary education at the Al Quda Open University and graduated with a Bachelor's degree in 2016. He then trained as an actor and director at the international theatre "Theatre Day Productions", with whom he still works closely today. Ahmed A. R. AL Banna lives and works as author, director and actor in the Gaza Strip, Palestine.
Artist
Amir Sabra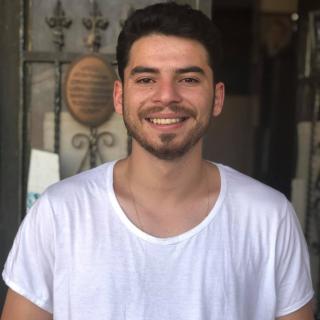 Amir Sabra is one of the co-founders of Stereo 48, a Palestinian dance group. The four break dancers strive to combine contemporary dance with the traditional dance Dabkeh. Stereo 48 is also committed to providing youth access to hip-hop culture. Amir participates in the dance project "Four Phases of Fears".
Artist
Bayan Shbib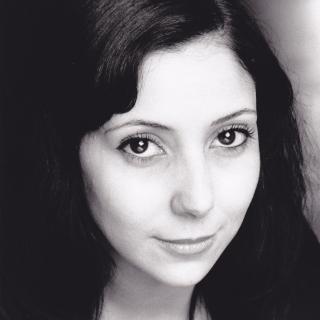 Bayan Shbib is a bilingual Palestinian actress, theatre director and writer. She holds a Master's degree with distinction in Theatre Acting from the University of Essex, UK, and a Master's degree in Comparative Literature from Al-Quds University in 2004; she has worked as an actress and storyteller since 1997. In 2005 she won the Best Young Storyteller Award at the International Storytelling Festival in Birmingham. For her monodrama "Safad-Shatilla" she was awarded the prize for best actress at the Cairo Experimental Theatre Festival 2006.
Artist
Byamukama Bryan Powers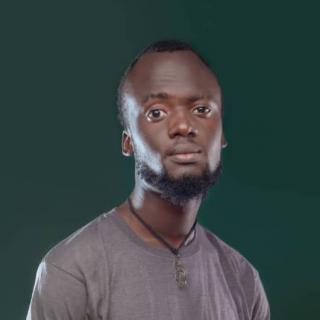 Byamukama Bryan Powerz studied "Dramatic Arts" at Makarere University in Kampala and has been acting since childhood. He has already performed in many productions, among others at the National Theatre.
Artist
Camila Scholtbach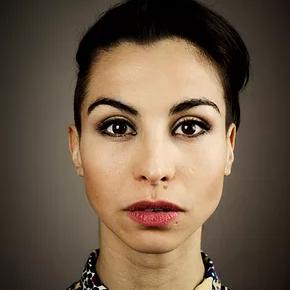 Camila Scholtbach was born in Chile, where she studied at the Ballet Academy of the Municipal Theater of Santiago de Chile and at the Universidad de Chile. She lives in Essen and works in contemporary dance and performance art, e.g. in South and North America and Western Europe. In 2018 she won the jury prize of the WESTWIND Festival for her participation in the dance piece "Silence".
Artist
Christian Beppo Peters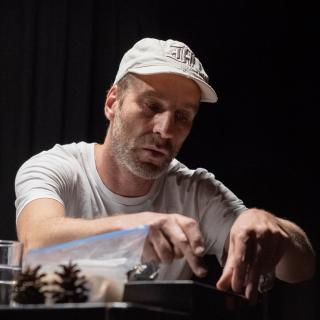 Christian Beppo Peters is an actor and musician from Augsburg who enjoyed his training at the Academy of Performing Arts Ulm and so far had engagements at the Theater Ulm, the Landestheater Tübingen as well as the theaters in Aachen and Trier.
Artist
Diana Berg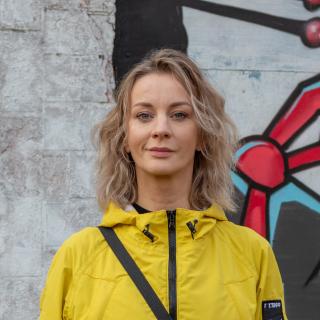 Diana Berg has organized the protest movement Donetsk in Ukraine and – when her hometown was occupied by Russia – relocated to Mariupol in 2014. Two years later she founded Platform Tu - the centre of social changes and the promotion of human freedoms through arts and culture and worked as the curator of the space for six years, until Russia attacked the city. Surviving the siege she moved to Kyiv after losing her home again. She was awarded with a state medal for the merit to the people of Ukraine from the Ukrainian Parliament in 2019. In July 2022 she coordinated the Ukrainian program at Documenta15 in Kassel.  
Artist
Ejuku Mark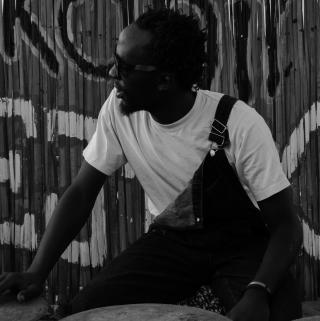 Ejuku Mark is a master percussionist and actor and has been active in many international projects for many years, including Viva by Aqua. In addition to his many musical performances, as a psychologist (M.Sc.) he combines percussion and therapeutic approaches in his home country Uganda.
Artist
Emile Andre Saba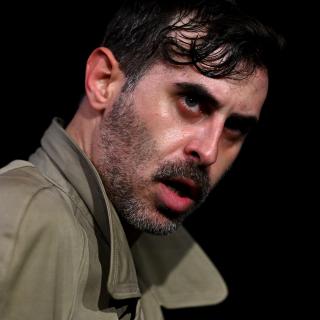 Emile Andre Saba is a native of Ramallah, working as a theater, film actor and director. He is known from the films "Between Heaven and Earth" (2019) and "The Logic of the Birds" (2015). Emile received his master's degree in acting from the UConn School of Fine Arts in Connecticut, USA. He teaches acting at AlQuds Bard College for Arts and Sciences in Jerusalem. In 2018, he directed the project "The Taming of the Shrew" in cooperation with Folkwang University of the Arts.
Artist
Hanin Tarabay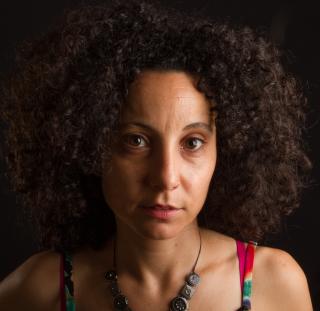 Hanin Tarabay is an actress, storyteller, trainer and group facilitator working between Palestine, the Arab world and Europe. She holds a master's degree in theater and gender studies from the Hebrew University in Jerusalem. Her work focuses on a mix of art and self-development, using tools from Theatre of the Oppressed, Playback Theatre and Storytelling, as well as community work, always dealing with personal narratives.
Artist
Henrike Hahn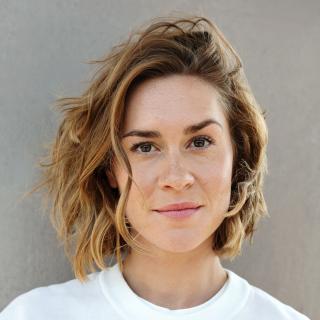 Henrike Hahn lives in Berlin. She studied acting at the University of Music and Performing Arts in Stuttgart. This was followed by engagements at various German theaters. She regularly appears in front of the camera for German film and television productions. In 2016 she realized her first directorial work at the Centre Français de Berlin.
Artist
Ibrahim Najem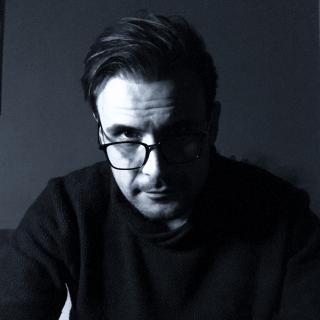 Ibrahim Najem lives and work in Ramallah. He studied social and economic development studies at Al-Quds University, and Arabic music performance at Birzeit University. Since then he has composed pieces for many artists and musical projects. Currently he works as an Oud teacher at the Edward Saed National Conservatory of Music and as a composer and Oud player at Ens o Jam band.
Artist
Johanna Heusser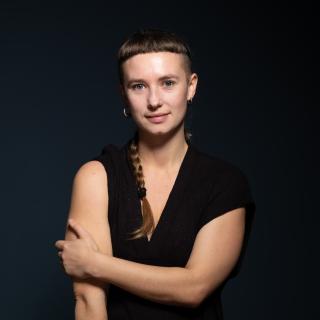 Johanna Heusser (* 1992 in Basel, Switzerland) studied at the College of Contemporary and Urban Stage Dance in Zurich. She works as a dancer, yoga teacher, choreographer and teacher in Germany and abroad. Johanna is this year's winner of the Atelier Mondial Scholarship in Manipur, India. She lives in Basel.
Artist
Josefine Patzelt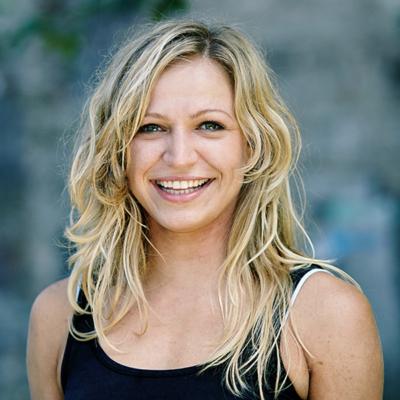 Josefine Patzelt studied modern dance and dance theater at the Fontys Dance Academy in the Netherlands and worked with various choreographers. She is co-founder of the flies&tales dance theater collective and has been working as a freelance artist in Cologne since 2015. She frequently works for interdisciplinary projects with political content, e.g. for the Sommerblut Festival.
Artist
Juan Sebastian Angarita Bustos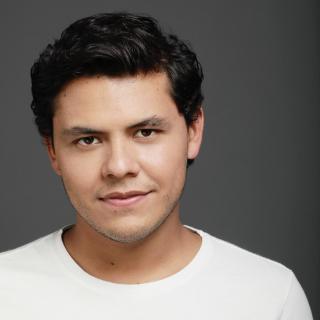 Juan Sebastian Angarita Bustos graduated with a Master's degree in Performing Arts from the Pontificia Universidad Javeriana de Bogotá, Colombia, specializing in acting. During his career, he has also gained experience in the conception, de, management and production of cultural projects, mostly focused on the city of Bogotá. 
Artist
Judith Weißenborn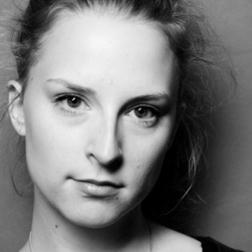 Judith Weißenborn studied cultural sciences and aesthetic practice at the University of Hildesheim from 2005 to 2010. From 2010 to 2013 she was assistant director at the Oberhausen Theatre. From 2014 to 2018 she was a dramaturg at the Junges Schauspiel Düsseldorf. Since 2018 she has been an editor at the theatre publisher Felix Bloch Erben.
Artist
Kifuko Moureen Drichiru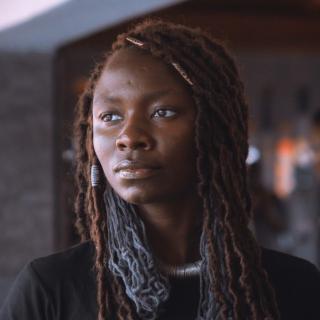 Kifuko Moureen Drichiru is an actress, choreographer and breakdance performer. Besides her work on stage she works in many social projects with children, e.g. for the Goethe Centre Kampala. She took part in the bridgeworks art camp 2018 in Kampala as a dancer and in the ugandan-german coproduction "Romeo and Juliet in Kampala" as an actress.
artist
Lama Al-Halabi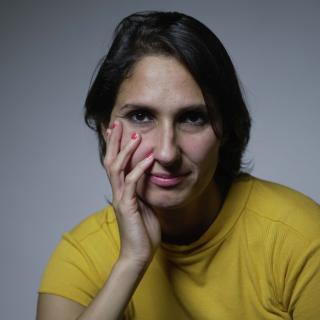 Lama Al-Halabi first studied economics and gained experience as a theater actress during that time. In 2003, she took part in a training course for theater directing in Damascus. As an actress, she participated in several plays at the University Theater of Homs and received awards for them. After her forced flight from Syria to Berlin, she participated in various workshops for acting and theater performance. She lives and works in Berlin.
Artist
Matin Soofipour Omam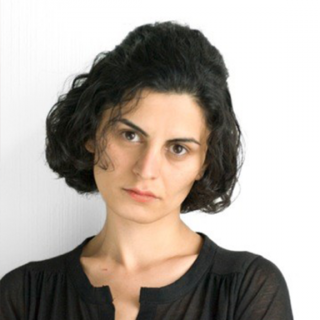 Matin Soofipour Omam studied dramatic literature and scenic writing at Tehran University and drama education at the University of the Arts in Berlin. At the Grips Theater and the Düsseldorf Schauspielhaus she worked as a drama teacher, author and dramaturg. She is currently working as a freelance theatre maker and playwright and is writing her book "Die helle Nächte von Helia".
Artist
Max Freytag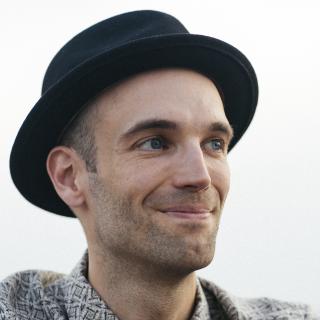 Max Freytag is a multi-instrumentalist, composer and producer. In addition to his various bands, the Cologne native performs as a solo artist with instrumental piano pieces, most recently on BR television and WDR Rockpalast (together with the band Pascow). On his current album, released by Kidnap Records/Cargo, his pieces are accompanied by contrabass and drums for the first time. With music educational projects, the studied social worker passes on his musicality to children and young people.
Artist
Mirko Borscht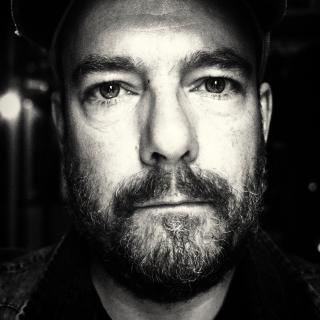 Mirko Borscht, born 1971, Cottbus, is a director and video artist. After years as an assistant director in film, he made his first short film in 1992. First feature film "Kombat Sechzehn" in 2004. Since 2007: productions at international theatres. Theater Bremen, Maxim Gorki Theater, Schauspiel Dresden, etc. Focus: film-aesthetic installations in freely accessible spaces. Since 2018: artistic focus on video art.
Artist
Moaiad Samad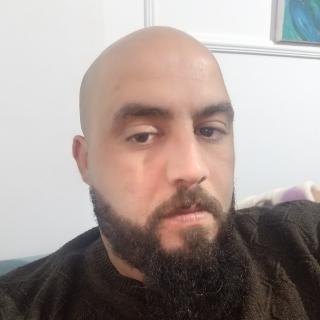 Moaiad Samad lives in Ramallah (Palestine), where he also works as an actor and acting coach. He graduated from the Academy of Drama in Ramallah and the Folkwang University of Performing Arts in Essen. Since then he has appeared in many works and plays, including as King Tessius in a production of Shakespeare's "A Midsummer Night's Dream".
Artist
Nicki Frenking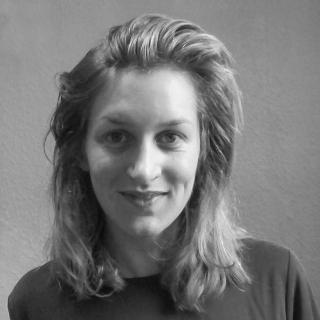 Nicki Frenking studied music and media with a major in violin at the Robert Schumann Musikhochschule Düsseldorf and at the Latvian Academy of Music Riga, as well as music design and composition at the Hoogschool voor de Kunsten Utrecht. Since 2018 she lives in Berlin and works as a freelance musician, composer and sound designer for theater, podcast, video and installations and plays bass in the electropunk band Kochkraft by KMA.
Artist
Patrick Waldmann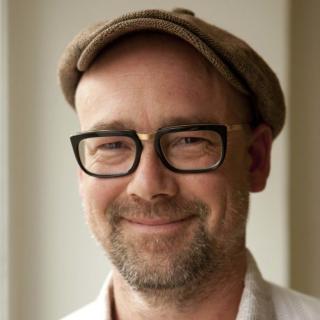 Patrick Waldmann is a freelance film director and cameraman. He studied film and television camera at the FH Dortmund and has collected his first cinematic experience as a cinematographer with directors Christoph Schlingensief, Günter Wallraff, Martin Walz and Esther Gronenborn. For many years he has been working on various documentary film formats for the broadcasters Arte and WDR, but also on scenic film projects in the form of commercials. Most recently, he was awarded the German Camera Prize in the category "Journalistic Short Format" in 2018.
artist
Pavel Méndez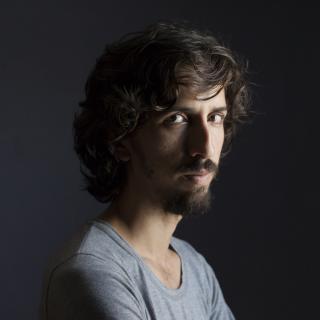 Pavel Méndez is an artist, curator, and professor interested in Time-Based Arts and Immersive Media. His awards include the CEIBA Award at the FIVAC Video Art Festival in 2015 and the National Price of Curatorship of Cuba in 2018. There were several editions of the Havana Biennial in which he participated, as well as collective and solo exhibitions in Havana's most important art centers. As part of Garden-Cuba, he toke part in the 2021 edition of the Ars Electronica Festival. 
Artist
Peter Kagayi Ngobi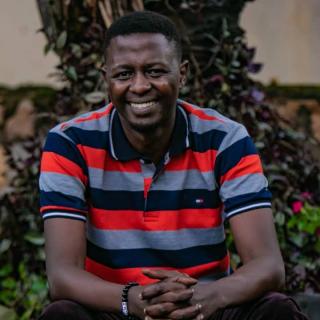 Peter Kagayi Ngobi is director and actor, theatre poet and author. He runs a publishing house in Kampala for books in local dialects. With his play "The Audience must say Amen" he was invited to the Africologne Festival in 2017. His poems are extremely critical of society and government.
Artist
Peter Stöcklin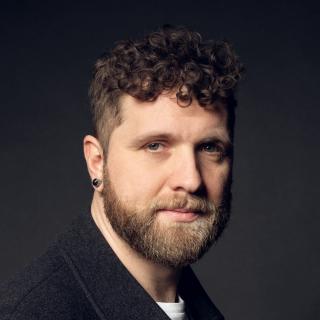 In 2001 Peter Stöcklin founded the hip-hop formation [bih'tnik]. In the ten-year band's history, [bih'tnik] became a regional size and released three longplayers. Since October 2010, Pete has caused a sensation as the lead singer of the band Otto Normal.
Artist
Phaedra Pisimisi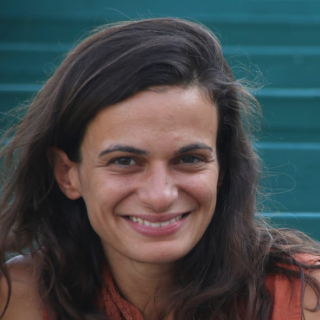 Phaedra Pisimisi completed a professional training in contemporary dance and ballet at the Professional Dance School Despoina Gregoriadou. Since 2011 she has been living in Düsseldorf, Germany, where she worked as a performer and choreographer in various companies. Since 2015 she is the leading choreographer of Echodrama Cultural Group Athens.
Artist
Rafat Alzakout 
Rafat Alzakout is a Syrian theater and documentary director who graduated from the Conservatory of Dramatic Arts in Damascus in 2003 and has since realized numerous theater and audiovisual works with multidisciplinary approaches in Syria, Lebanon and Germany. With the beginning of the peaceful uprising in Syria in March 2011, he sought new artistic forms to create an alternative space for his work as an artist in the face of state repression. Since moving from Beirut to exile in Berlin in 2015, his work has focused on how individual patterns of action and thought are shaped by and interact with repressive and authoritarian societies.  
Artist
Saeed Pezeshki
Saeed Pezeshki is the director of Circuito Liquen and La Maldita Vanidad Teatro Bogotá, Colombia. Curator of the Diplomado en Prácticas Performativas in cooperation with the Goetheinstitut Bogotá. As an artist, performer and director, he was artistic director of the South American Winter Salon and a fellow of the National Fund for Culture and the Arts in Mexico and Colombia. His productions have been shown at theatres and festivals in Sweden, Spain, Argentina, Chile, France, Germany and elsewhere.
Artist
Samer Makhlouf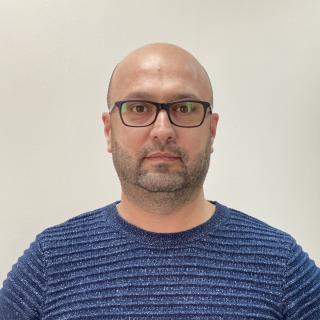 Samer Makhlouf has twenty years of experience in a wide range of non-profit and business organisations within Palestine. Makhlouf holds a Bachelor's degree in Business Administration from Birzeit University and a Master's degree in Regional Studies from Al Quds University. He is Executive Director of the Al Kasaba Theatre & Cinematheque.
Zum Bearbeiten klicken
Sandy Schwermer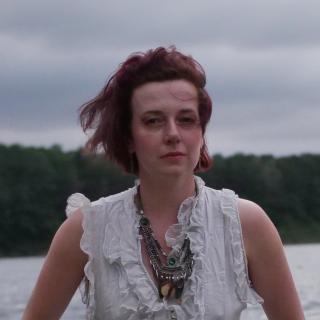 Sandy Schwermer is a musician, actress, performance and object artist. She studied at the Ernst Busch Academy of Dramatic Arts. Her performances deal with topics relevant to the day and contemporary narratives, especially cultural and social issues.  
Artist
Sebastian Scheipers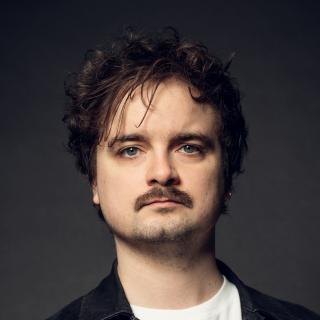 Sebastian finds his roots in jazz at already school. He deepened these in music studies at the Jazz University in Basel (CH). During his studies as a jazz guitarist and composer, he opened up further musical genres, as well as the creation of synthetic music worlds.
Artist
Tilman Strauß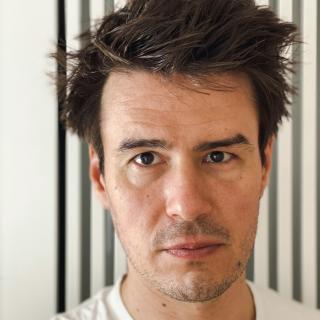 Tilman Strauß first studied acting at the Academy for Performing Arts in his hometown of Ulm and from 2006 to 2010 at the Hochschule für Schauspielkunst "Ernst Busch". He then was engaged at various theatres such as Maxim Gorki Theater and Schaubühne Berlin. Since 2016 he has been working as a freelance actor, among others at the Schauspielhaus Hamburg as well as in radio, film and television.