co-pro
Romeo and Juliet in Kampala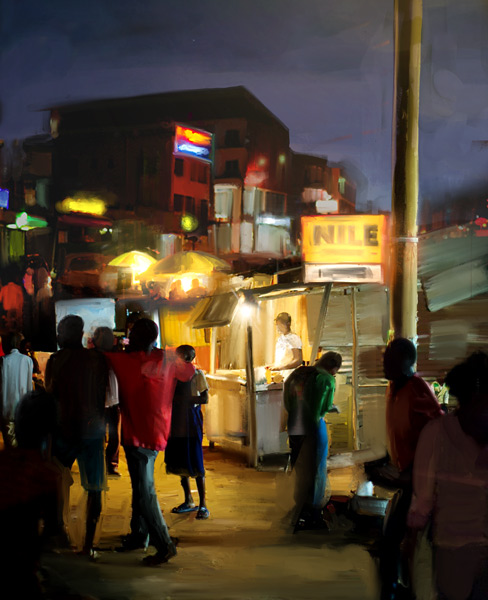 "Romeo and Juliet" with percussion music and breakdance?! We present Shakespeare's classic as breakdance theatre in a Ugandan way, accompanied by traditional and modern percussion: a fair-coop between Ugandan and German artists.

Under the direction of director Simon Eifeler and theatre poet Kagayi Ngobi, choreographed by Uganda's best-known breakdancer Tekya Abramz and accompanied by percussionist Ejuku, the production takes us to the melting pot of Kampala. A unique experience of German-Ugandan theatre in Ugandan and English, which is, however, easy to understand even without knowledge of the language.
Production
bridgeworks, in cooperation with fred – Freies Ensemble Düsseldorf, the Kitara Nation Uganda and the Breakdance Project Uganda, presents the classic "Romeo and Juliet" as a modern, Ugandan version with percussion and urban dance for a young audience. The unique story of the star-crossed lovers from Verona is transferred to the microcosm of a typical marketplace in Uganda's capital Kampala.
Trailer
Team
FROM AND WITH Abraham 'Abramz' Tekya // Byamukama Bryan Power // Ejuku // Kagayi Ngobi // Kifuko 'Key' Moureen Drichiru // Simon Eifeler // COSTUME Isabell Ziegler // CULTURAL MANAGEMENT Viola Hilbing // Janna Hüttebräucker // Lisa Lehnen
8.9.2021
21:00
Alte Feuerwache
Melchiorstraße 3
50670 Köln

Part of africologneFESTIVAL // followed by a panel discussion.
12.9.2021
19:00
WandelWerk
Liebigstraße 201
50823 Köln
Part of Werksfest.