co-pro
Paralyse شلل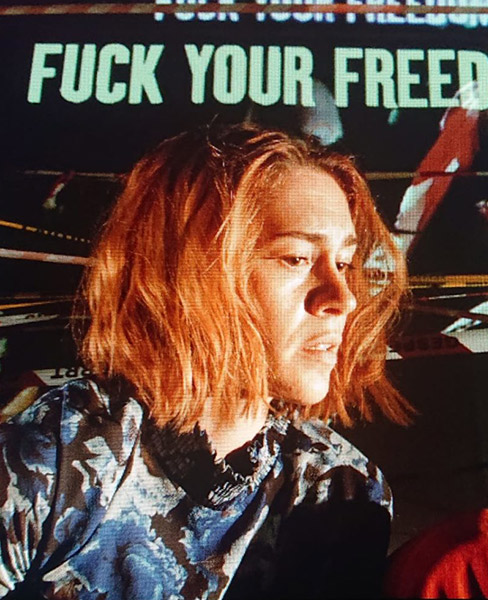 Again and again we experience how fears are instrumentalised and abused. Political, religious or power-hungry interest groups swear up supposed cultural and historical identities and strengthen them with narratives. The instrumentalisation of the basic human emotion of fear influences our thinking, feeling and wanting – and paradoxically brings people to commit inhumane acts. Rationality and reason seem to say goodbye again and again in a state of fear and our emotions take the inner lead. In states of threat we long for the familiar, for security and support – by identity and origin. "Paralyse شلل" asks why we are so defenceless and vulnerable when it comes to our fears.

Whether cultural, political, physical or psychological – identities and fears throw questions that need to be investigated. Within the spectrum lies the fear for one's own identity, as something backward-looking, which is rooted in the false idea of culture. It clings to the past, paralyses progress, holds on to the past, simplifies complexities and does not demand solutions to break new ground in a complex, interdependent world.

The interdisciplinary Palestinian-German ensemble of musicians, actresses and dancers manipulates the audience with a multimedia stage design in the form of a fictional documentary interplay of live photography, video recordings, real and hypothetical images, memories, visions.

Movements, language(s), music and codes are interwoven. They blur and reposition themselves in contrast to the experiences of the audience. An immersive digital-analogue space is created in the various arts and abducts the viewer into the illusion of his own and other people's emotions; into a space of reflection and experience of his own fears, prejudices, stigmatisation and isms, which are played, shown and felt in "Paralyse شلل". Stereotypes are unmasked, mechanisms of action are revealed and reproduced.

Paralyse شلل, a German-Palestinian interdisciplinary play development on the themes of "Fear and Identity", is an intercultural co-production of the "Al Kasaba Theatre and Cinematheque" in Ramallah and bridgeworks e.V.
Trailer
Team
PERFORMANCE Hanin Tarabay // Moaiad Samad // Ibrahim Najem // Nicki Frenking // Henrike Hahn // Tilman Strauß // SET DESIGN & COSTUMES Silvie Naunheim // DRAMATURGE & VIDEOARTIST Mirko Borscht // CO-DIRECTOR Firas Abu Sabbah // DIRECTOR Felix Banholzer
30. + 31.12.2021
online 
24.7.2021
19:00 Heimathafen Neukölln

20:00 Al Kasaba Theatre
25.7.2021
19:00 Heimathafen Neukölln

20:00 Al Kasaba Theatre
31.7.2021
19:00 Heimathafen Neukölln

20:00 Al Kasaba Theatre
1.8.2021
19:00 Heimathafen Neukölln

20:00 Al Kasaba Theatre
27.8.2021
19:00 Theaterfabrik Düsseldorf

20:00 Al Kasaba Theatre
28.8.2021
19:00 Theaterfabrik Düsseldorf

20:00 Al Kasaba Theatre
29.8.2021
19:00 Theaterfabrik Düsseldorf

20:00 Al Kasaba Theatre